Features: Dell Ultrasharp U2415 24-Inch-Wide Screen Monitor
IPS, LCD Display
Headphone Jacks
Anti-Glare
WUXGA 1920X1200 Maximum Resolution
6 MS Response Time (fast mode)
60Hz Refresh Rate
Tiltable
HDMI STANDARD, Display Port, Mini Display Port, and UDB Hub
Weight 14 Pounds
Want a monitor that gives you brighter colors and sharper images? Well, Dell Ultrasharp U2415 24-Inch-Wide Screen Monitor gives you just that with their IPS and LCD Panel. The Anti-Glare is another excellent feature that allows more extended periods of gaming, working, or watching movies and less strain on your eyes.
Also, this U2415 Ultrasharp 24″ screen has Headphone Jack that makes a great feature when watching a movie or playing your favorite game, and you don't want to be disturbed.
Resolution, Response Time & Refresh Rate
With Dell Ultrasharp, you have WUXGA 1920X1200 maximum Resolution, a step up from 1080p; this means you'll see more of your favorite documents and web pages without scrolling. Along with Dell's 6ms Response Time, you can enjoy your speed play your games or work, and never worry about screen flickering or motion blur. Furthermore, with the 60Hz Refresh Rate, you have the speed along with sharper and brighter successions and a more accurate shot every time.
Today we explain the difference is between 1ms response time & 5ms response time. To start, let me first take you back to earlier years when such times were not relevant to even the biggest monitor enthusiasts. However, since the rise of technology & and the need to go faster and faster, companies started using terms like "Swift response time." and such people wanted more out of their monitor.
As a result, young & older buyers today are looking for the best. However, sometimes their pocketbook says no. In turn, people started to question the 5ms response times & found out that even though 1ms is better. The difference between them cant be seen by the naked eye.
Ending Thoughts

When you sit down and think about it, what kind of monitor do I want? Am I going to play competitive esports online? Do I need a monitor that can handle it all and still want more? The answers to those questions are easy but also complex. Looking at the VA Panel monitors, you will notice the difference in color reproduction is way higher, thus making that type of monitor look and feel better for most. However, when you see the price, you mint think differently.
TN Panels are widely used and easy to make at a low cost, giving them the edge to offer their customers a better deal with higher Hz (refresh rate). Know and understand the panel types that way. You know what you're getting when you buy either TN or VA Panels. Honestly, there is no difference in the speeds to the naked eye if you're going to casually use the monitor for fun & and not for competitive gaming. Then go with a 5ms response time.
Along with all other features, you get the HDMI Standard Port, Display Port, Mini Display Port, and USB Hub; this gives you more options for more excellent gameplay. Dell Ultrasharp U2415 24-Inch-Wide Screen Monitor allows you more with its USB.
Tiltable Stand & Monitors Weight
Moreover, Dell Monitor is Tiltable, so it can be adjusted to best fit the comfort on the neck and shoulders. And this monitor weighs 14 pounds.
Dell Ultrasharp 24-Inch-Wide Screen Monitor. Greater starter monitor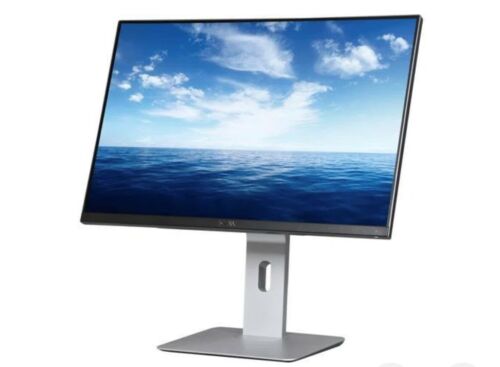 Looking for more? is the Dell Ultrasharp U2415 to small or are you looking for a unique monitor?
Dark Matter by Monoprice 27-inch monitor
Let me introduce you to a Dark Matter 27-inch gaming monitor with its sleek design and sheer speed. Never pay more than you should with Monoprice. Thanks to AHVA technology, you are never left in the dark with its near 100% sRGB color gamut. See more with a wide viewing angle while playing your fast-action games. Never get caught unexpectedly with ultra-fast A+ IPS panel technology, and combined with 1ms response time, you have a more significant advantage over your opponent.